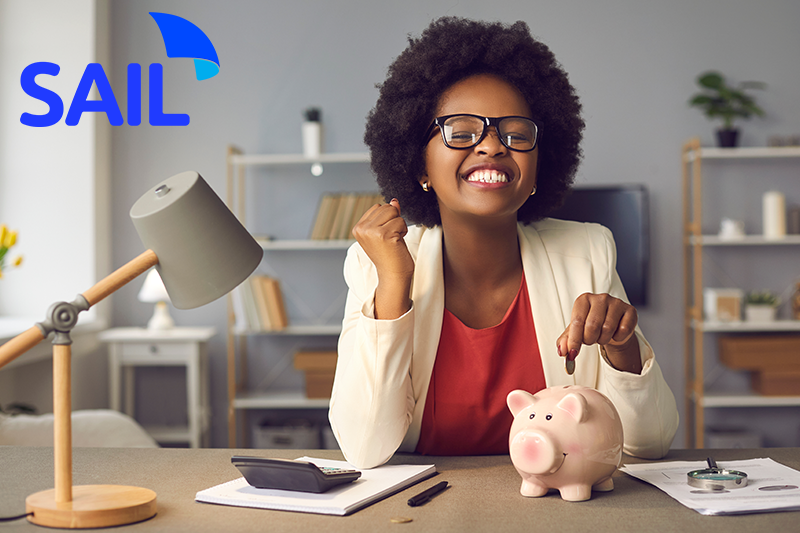 An Emergency Fund & Why Everyone Needs One
"SAIL Loans"
"Save Money"
"Tips and Tricks"
Educational
Educational
Finance
---
Having an emergency fund is a crucial component of a solid financial plan. Extra cash set aside for unexpected situations or expenses that will inevitably arise can provide you with some peace of mind. Unemployment, car troubles, sickness, or a costly home repair are just some reasons you should have an emergency fund. No one ever wants to think about what can potentially go wrong, but it's always wise to hope for the best and plan for the worst.
Experts suggest having enough cash to cover three to six months of expenses. Unfortunately, for many people, this is easier said than done. It's sometimes hard to accumulate funds overnight, but here are some budgeting and money management tips to help you build an emergency fund:
Create a budget to see where you can save. Budgeting is a staple of money management. By making a budget, you can see exactly what you're bringing home, how much your monthly bills are, and where you're spending the most money. Find something in the budget you can live without or find a less expensive alternative to things you can't give up. For example, cancel some television streaming subscriptions you don't watch often or make coffee at home instead of getting a latte while shopping.
Make small but regular contributions. Set an affordable amount you can contribute each month, even if it seems small. You're more likely to stick to more manageable contributions and not get overwhelmed. Over time, the funds will accumulate. Increase the contribution amount as your circumstances change or deposit extra money whenever possible. For insurance, deposit your Christmas bonus into the emergency fund or any overtime pay you receive.
Open a savings account. A high-yield savings account is the best way to store an emergency savings fund. Look for one that provides easy access to your funds and a competitive yield. It's also essential to choose a bank that insures deposits through the Federal Deposit Insurance Corp. or the National Credit Union Administration. Online banks are often a good option but do your research. Look for a bank that waives the monthly service or maintenance fees if you direct deposit your paycheck.
Apply for a SAIL loan to build your savings. A Savings and Installment Loan can help you jumpstart your savings. Repay the loan by making affordable bi-weekly payments. Think of it as emergency money help. When you need it, it's available in your bank account, providing security and safety. You can apply for a SAIL Loan online. The process is quick and straightforward, and the terms are unambiguous. It's a much better and more cost-effective alternative to a payday loan. You won't need to scramble to gather funds for an emergency by being proactive.
Keep saving. Once you exceed your goal, keep going. There's no such thing as too much money saved.