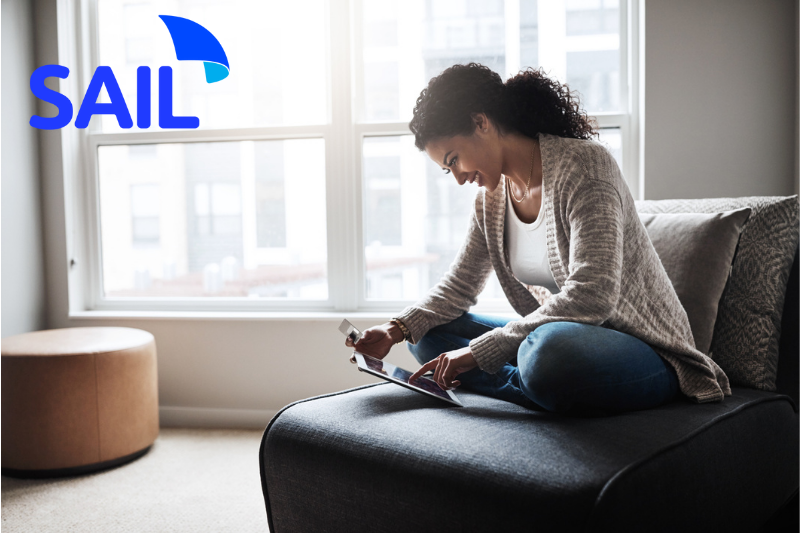 Installment vs. Payday Loans: Differences and Similarities 
FAQ
"Installment Loans"
Loans
---
When navigating the market for a reliable loan, it can be easy to get overwhelmed by the number of options available. Especially with the increase in online loan providers, it's never been easier to qualify and get approved for a loan. While this might seem like a huge benefit for consumers, the market's saturation has also led to confusion and even deception from non-credible credit merchants that take advantage of consumers when they need money most. The debate between installment vs. payday loans is a common way because of this, but understanding the differences between these two loan types can help you determine which loan suits your financial needs best.
In this article, we'll discuss installment vs. payday loans, clarify their differences, and answer some of the most common questions borrowers have when considering the two loan types.
What is the Difference Between Installment and Payday Loans?
Before we can dive into the many differences between installment and payday loans, we must first understand why there is confusion in the first place. Technically speaking, a payday loan is a type of installment loan mainly because installment loans cover a variety of loan types, from mortgages to personal loans. Installment and payday loans are in actuality very different from one another, but payday loan providers will typically market themselves as "short-term installment loans" to entice consumers to apply.
Installment and payday loans vary regarding loan amounts, repayment periods, interest rates, and general qualification criteria. We'll explore these factors within the installment vs. payday loans debate for each loan type below.
Installment Loans
An
installment loan
is a loan where the borrower selects their needed loan amount that they receive all at once that they can then repay through a fixed number of payments called "installments". Many installment loans also feature fixed payment amounts so the borrower always pays the same amount throughout the loan's life span and can avoid interest affecting the loan's amount. An installment loan is a style of loan repayment and borrowers seek them for various reasons to spread out loan repayment over a long period.
Some of the most distinct differences between an installment loan and a payday loan include:
Loan amounts: Depends on consumer needs, could be hundreds to thousands of dollars.
Repayment periods: Largely varies, can be several months to many years depending on the loan.
Interest rates: Largely varies by lender and borrower preferences. .
Qualification criteria: Installment loan providers will always require a hard credit check to determine qualification.

Payday Loans
A
payday loan
is a short-term loan where the payday lender provides capital with high-cost interest. They are called payday loans due to their repayment period as they typically require the loan to be paid off with the borrower's next paycheck. They are also often referred to as "cash advance" loans because they provide immediate credit to those who need funding. Payday loan agreements will vary based on the consumer, but typically borrowers are expected to pay off the loan fully rather than in installments.
Some of the most distinct differences between a payday loan and an installment loan include:
Loan amounts: $100-1000, with $500 being the most common credit limit.
Repayment periods: Extremely short-term, usually within 2 to 4 weeks of receiving the loan.
Interest rates: Very high, interest rates can often double or triple the payday loan's initial amount.
Qualification criteria: Approval is almost always guaranteed. Applicants only need to be 18 years of age, have access to a bank account and a valid ID and phone number.

Installment Loans vs. Payday Loans: Common Questions Answered
We've now explored the small number of similarities and vast differences within the debate between installment vs. payday loans. While we might understand how these loans vary, it's still common for borrowers to question which loan fits their financial needs best. Let's dive into some of the most popular questions asked by consumers about payday and installment loans.

Is a Payday Loan a Revolving Line of Credit?
This question is why there is often confusion between installment loans and payday loans because they both feature non-revolving lines of credit. For both of these loan types, if borrowers want to borrow more they cannot adjust the loan amount. They must apply for a separate loan. Again, the main difference is that payday loans must be paid in full, while installment loans repayments are dispersed.

Do Installment Loans or Payday Loans Require Collateral?
Collateral is a component of secured loans, which means that payday loans will never require collateral when applicants apply. Installment loans come in a variety of secured and unsecured loan options, and installment loan borrowers might choose a secured loan to lower their interest rate.

Is a Payday or an Installment Loan Better?
In understanding the characteristics of loan type, it's common for consumers to ask, "Should I get an installment or payday loan?" The answer will depend on the consumer's financial health and current monetary needs. The main advantage of choosing a payday loan is that those with bad credit can access funds incredibly fast, which might be the only option for some individuals. That said, payday loans are seen as a dangerous and expensive way to borrow money, so the preference would be a smaller installment loan for those that feel they would be approved.

Get Approved for an Installment Loan with SAIL Loans Today!
Understanding the differences between installment vs. payday loans is crucial for borrowers looking to make smart financial decisions regarding their loans. Each loan provider will work differently, but by knowing what to expect before even applying, consumers can move forward with the loan option that suits their needs best. SAIL Loans seeks to simplify the process of finding a reliable installment loan provider, with both
in-person and online assistance
available to interested borrowers. Boasting a simple application process and flexible loan terms, SAIL Loans is the loan service you can always trust to have your best interest in mind. Learn more about
SAIL Loans
today!