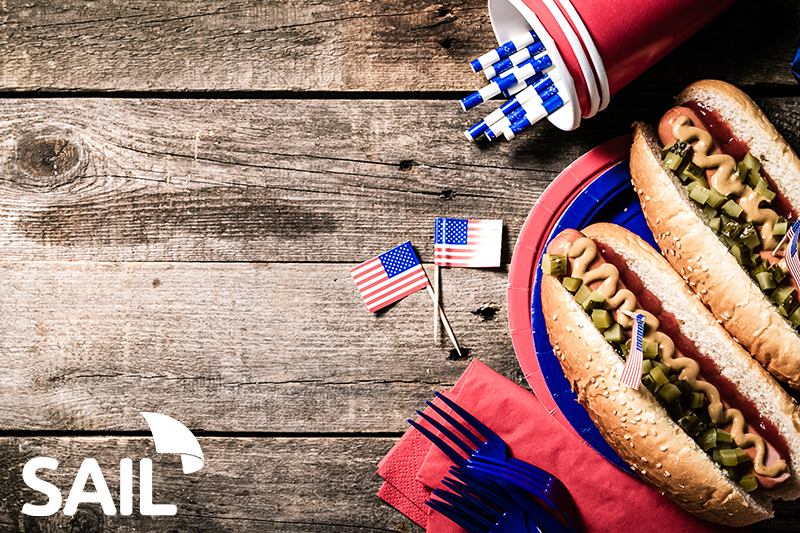 It's A Celebration: A Labor Day to Remember
"Apply Now"
Illinois
"Installment Loans"
"SAIL Loans"
Holidays
Lifestyle
Lifestyle
---
There's something for everyone on Labor Day! It's a celebratory time all around, and the parties are abundant. Look no further if you're wondering what to do on this always-momentous occasion. Read on to discover some Labor Day party ideas and other fun ways to spend the day with friends or family.
Throw Your Own Party
While it's lots of work, throwing a party on Labor Day is an excellent way to enjoy the day with everyone you love! Put up some decor, plan activities, and get some food - a simple recipe for a perfect party.
Labor Day Decoration Ideas
Unlike Christmas and Valentine's Day, there aren't specific decoration expectations for Labor Day. So, how should you decorate?
Try some of these fun, creative ideas:
Hang a patriotic wreath on your door
Add red, white, and blue lights to your porch or trees
Get a variety of red and white wine and tie them up with a blue ribbon
Red, white, and blue streamers throughout your home
A good old-fashioned American flag (if you don't already have one!)
Go on Vacation
A Labor Day vacation is perfect for seeing summer off the right way. Plan a romantic getaway with your partner, or take the kids somewhere fun for a few days! This is especially beneficial before returning to school, and it's the ultimate refresh before settling into work time.
Find a Festival
Labor Day weekend festivals are always a hit. Most big cities throw fabulous parties - often big enough to shut down a street or two! You have plenty of time to get down there and enjoy the festivities when they go all weekend.
Have the Time of Your Life
Labor Day is always fun; it only comes around once a year! Whether you go all-out or stay lowkey, you should always make the most of it. Everyone deserves to have a good time once in a while, regardless of their circumstances. If celebrating in style this year is a challenge, consider an easy installment loan from SAIL Loans!
Applying for an installment loan online is easy, and you may get funding the very same day! Ours is the best installment loan - it's easy, fast, and makes you money in the end. The loan is repaid in installments, and you've gained interest in the meantime. You can also choose to have the credit reported with our Credit Reporting Loan. This is useful for building good credit and improving your credit score!
Get a loan online today and never search for SAIL loans near me again - we have the perfect solution right here. Reach out to us right now, and you could have your money today!