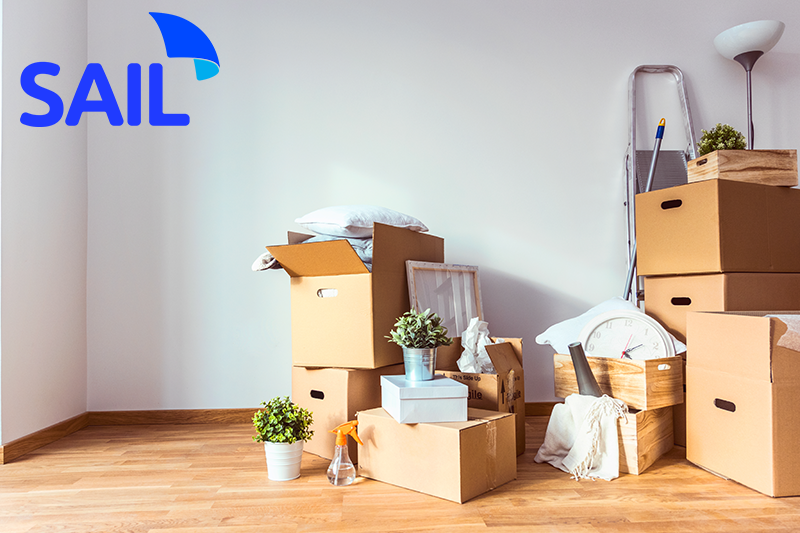 Moving Tips to Make Moving Homes Easier
"Apply Now"
Illinois
"Save Money"
"Tips and Tricks"
---
Did you know that most people find moving to be
highly stressfu
l? It's right up there with getting divorced or having kids!
Are you planning to move while the weather is good? Check out these five tips that can help make moving easier.

1. Purge the Clutter
First up on your house moving checklist should be to go through your stuff. How much of your stuff do you need? Probably not as much as you think.
Purging your belongings becomes overwhelmingly apparent at moving time. You'll have stuff accumulated in the back of your closets that you have no idea why or when you got it.
Purge mercilessly instead of just packing it up. Sell, donate, or dump anything you don't need for far easier relocation.

2. Set Up the Utilities at Your New Place
You don't want to spend the first few days in your new home in the dark, right? Get the utilities set up immediately once you know where you're moving. As the stress of moving piles on, it's easy to forget to do this task.

3. Shop Around for Movers
Doing it all yourself will become overwhelming fast. Hiring a moving service can cut down on the stress of your move tremendously.
However, it's easy to decide you can handle it alone when money's tight. Don't do that to yourself.
Instead, shop around amongst local moving companies to ensure you're getting the best deal. If you're short on cash, check out quick loan options from SAIL Loans. The relief of not having to do it all is worth it!

4. Be Packed Before Moving Day
Far too many people think they'll just throw the last little bit in boxes on the morning of the move. Waiting to the last minute is a mistake and seriously puts you behind schedule.
Do yourself a favor and aim to have all your boxes packed by the day before moving day.

5. Set Aside the Essentials
Of course, you can't pack
everything
, and you need a few daily items on hand. For example, a change of clothes, personal care products, and maybe your kid's indispensable stuffed animal would be essential.
Pack a suitcase as if you were going on a trip with the essential items you need for daily life. Then, you will have what you need on hand while the rest of your stuff is in transit.

Stress-Free Moving
Don't let moving to a new home overwhelm you. Add these tips to your new home move-in checklist to make things run as smoothly as possible.
And don't forget that if you're looking for extra cash for your move, SAIL Loans has some great options. Check out our
savings and installment loans
that give you access to money today and help jumpstart your savings for tomorrow!