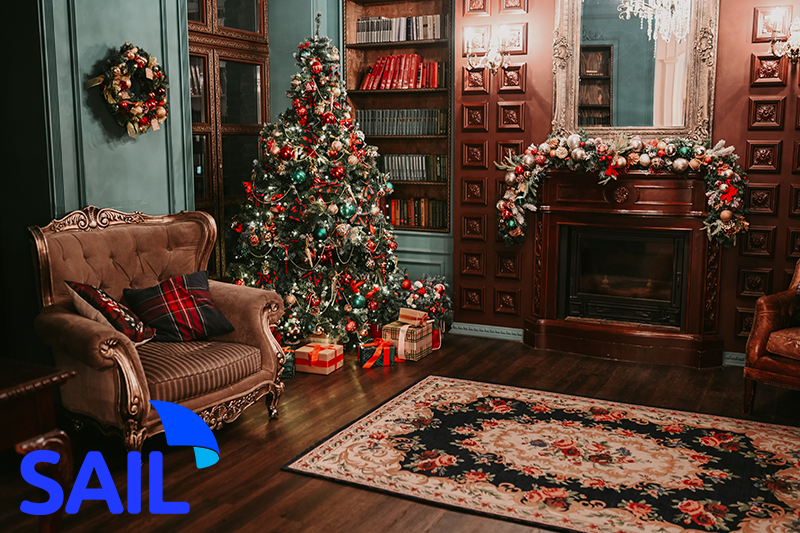 Preparing Your Home for The Holidays
"Apply Now"
Illinois
"Installment Loans"
"SAIL Loans"
"Tips and Tricks"
Holidays
Lifestyle
Lifestyle
---
The holidays are a time for celebration and family togetherness. Whether hosting a large gathering or spending time with your loved ones, making your home feel festive and welcoming is essential. Here are some tips to help prepare your home for Christmas and the holidays.

Declutter
One of the best ways to prepare your home for the holiday season is to declutter. Get rid of unnecessary items that are taking up space and make your home feel cramped. This will give you plenty of room to decorate and celebrate.

Stock The Pantry
It's essential to stock the pantry in preparation for the holiday season, and this will ensure that you have everything on hand for all of your cooking and baking needs. Make sure to stock up on spices, ingredients, and baking supplies so you can take on any recipe.

Create A Wrapping Station
Another way to prepare your home for the upcoming holidays is to create a wrapping station. This can be as simple as setting up a folding table and putting wrapping paper, bows, and ribbon in a designated spot. Having everything organized and easily accessible will make wrapping gifts a breeze.

Decorate The Main Spaces
The living room, dining room, and kitchen are the main spaces in your home that you will want to decorate for the holiday season. This is because these are the spaces where most of the activities will take place. You can put up a Christmas tree in the living room, hang stockings by the fireplace, and set a Christmas table in the dining room. In the kitchen, you can bake cookies and pies for Santa.

Prepare For Guests
Lastly, make sure your home is ready to welcome guests. This means cleaning and vacuuming the entire house, ensuring all the furniture is in place, and removing any clutter. It's also a good idea to stock up on supplies like toilet paper, paper towels, and napkins. You may also want to set out some refreshments like coffee, tea, and cookies. By preparing your home for guests, you'll be ready for whatever visitors may come your way this holiday at home.

Enjoy Your Holiday with SAIL Loans Near Me
If you're looking to get your home in order for the holiday season, we hope these tips have been helpful. And if you need some extra cash this holiday season, we've got you covered with an easy installment loan.
Click here
to apply and learn how SAIL Loans can help you get the best installment loan for your needs. We hope you have a happy and healthy holiday season!