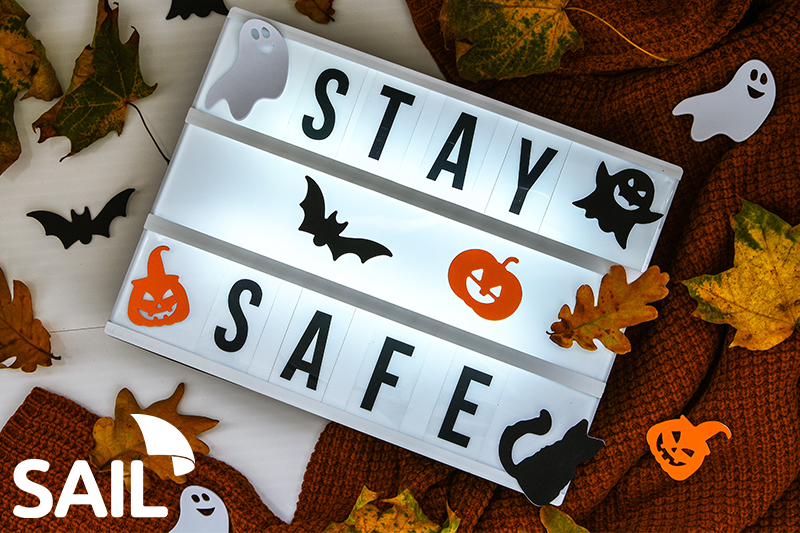 Safety Tips & Products for Trick or Treaters
"Apply Now"
Illinois
"Installment Loans"
"SAIL Loans"
"Tips and Tricks"
Educational
Educational
Holidays
Lifestyle
---
Trick or treating is a staple in most American homes, with
66% of American households celebrating the holiday
. However, while the holiday provides hours of fun for people across the country, there are plenty of horrors lurking around the corner that can get trick-or-treaters in trouble. Keep reading to learn how to keep your trick-or-treaters safe this year.
Shine Brightly
One of the most common issues with trick-or-treaters is the need to wear dark costumes. Although these costumes are perfect for scares, they can lead to trouble at night. Instead, try to persuade your child to wear something bright and colorful. If they insist on something dark, place reflective tape on the costume and bag.
Ditch the Mask
Masks are a Halloween staple, but they can lead to disaster. From limiting vision to becoming a distraction, masks may look fun, but they're not the safest choice for Halloween. Instead, use makeup! Makeup doesn't limit vision and won't need constant fixing.
Get Glowing
Glow sticks and keychain lights are excellent tools for those who want to ensure they're visible at night. As a bonus, they allow kids and parents alike to see the sidewalk as they go from house to house.
Take Your Time
Although many children want to go to as many homes as possible quickly, running can lead to accidents. Instead, take time with your children to walk to each home. This also can prevent kids from getting separated from you.
Check Your Haul
Candy is great, but it can hold dangers. Let's start by pointing out that candy tampering is rare; however, it does happen, so checking hauls is crucial. Also, ensure specific allergens are not present, especially if you went trick-or-treating with a group.
Stay Flame Resistant
One of the terrifying aspects of costumes is just how many aren't flame resistant. The costume makers sometimes use cheaper materials that go up in flames. Always check to ensure your child's costume is flame resistant (there will be a tag on the costume).
Keeping your kids safe for Halloween is integral to a fantastic holiday. Following the above tips can keep your kiddos safe and happy all night long. Want to make Halloween extra special this year? Look at getting a SAIL loan that helps you build your savings while getting the money you need today.