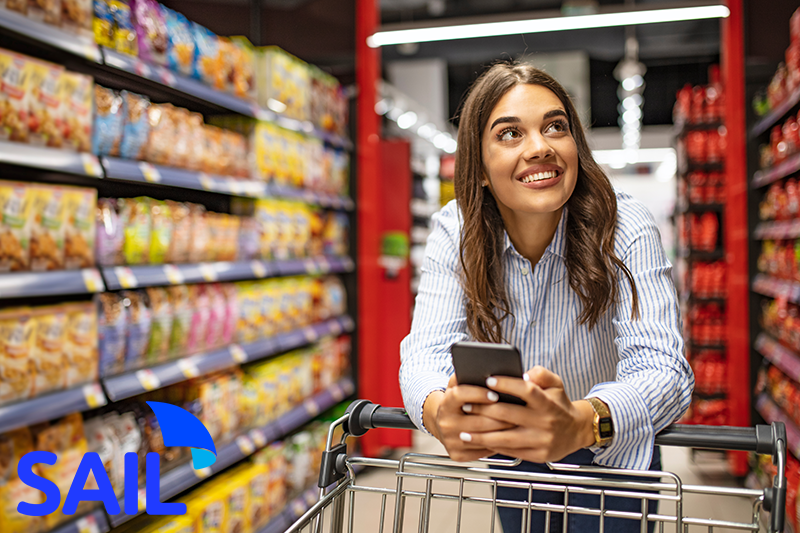 How to Save On Your Groceries in 2022
Educational
Finance
Lifestyle
---
Everyone wants to save money on groceries in this economy and ensure food purchases are healthy and nutritious. You don't have to sacrifice one to have the other, though; there are several ways you can save money on your groceries while still eating healthy food. Remember, there are also easy loans that can ease your grocery budget. Here are tips on how to save on your groceries in 2022.
1. Start by Planning Meals
Before you start thinking about how to save money on groceries, it's a good idea to plan your meals. By mapping out your menus, you can quickly determine what ingredients you need and when you need them. This also helps make sure nothing goes bad in your refrigerator—saving you even more money.
2. Shop for Frozen Vegetables
Buying fresh produce can be a great way to save money on groceries, but it can be expensive if you're not using all of it right away. Frozen vegetables are as nutritious as fresh vegetables and cheaper than buying out-of-season fruits and veggies.
These vegetables and fruits are often preserved at their peak of nutritional ripeness. To save even more, buy frozen bags of mixed vegetables, so you have a variety of flavors at affordable prices.
3. Go Easy on 'Premium' Brands
Premium brands are often no better than their store-brand alternatives. Eating healthier doesn't mean spending more—and when you splurge on one item, it's a good idea to save at other points throughout your grocery trip. If you prefer to buy premium brands, you can stick to recipes that require few ingredients so as not to spread your budget over minimal products.
4. Learn About Nutrient Substitution
If you're interested in saving money on groceries and eating healthy, consider learning about nutrient substitution. Many affordable foods can provide nutritional value comparable to more expensive options. Meaning, that you don't need to spend a lot of money to enjoy a balanced diet. For example, you can buy tofu instead of beef.
5. Use a Cash Back App
Cashback apps offer you money when you buy certain items. Download one of these apps to receive cashback as you make purchases. When combined with coupons, rebates, and sales at grocery stores, these apps help those that are grocery shopping on a budget.
How Can Installment Loans Help With Your Groceries?
Installment loans help pay off personal expenditures over time. If you're looking for a way to manage the expenses of groceries, why not consider using a savings and installment loan from SAIL Loans? It's a win-win! Using a small portion of your installment loan every month toward your grocery bill will help balance food costs and other expenses while building a savings and interest account.
Apply
for a SAIL Loan today!