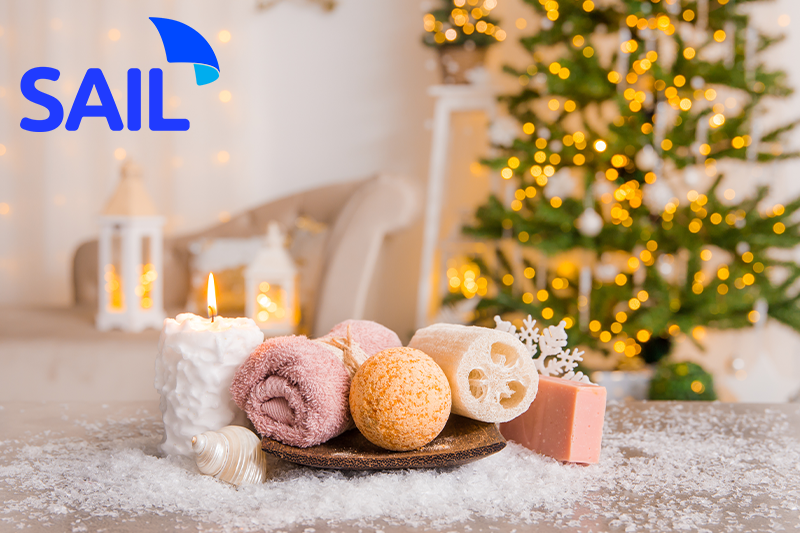 Self-Care During the Holidays
"Apply Now"
Illinois
"Installment Loans"
"SAIL Loans"
"Tips and Tricks"
Community
Holidays
Lifestyle
---
The holiday season is an excellent time to make joyful memories with your friends and family and show your loved ones how much you care about them. During the holiday bustle, it's essential to make time for emotional self-care so that your mental health doesn't suffer throughout this busy season. Here are a few ways you can embrace self-care days this holiday season.
Follow a Self-Care Routine
If you don't have a self-care routine, it's time to start one. Your self-care routine doesn't have to take hours or be overly complicated; focus on activities that support your mental health and help you feel your best. For example, consider starting your morning with five minutes of meditation, five minutes of journaling, and five minutes of reciting affirmations. Add a short walk or yoga session to your lunch break. Before you go to bed, spend ten minutes reading and another ten minutes pampering yourself.
Take Advantage of Holiday Deals to Try New Products
Holiday deals provide a terrific opportunity to try products that can support your well-being.
Pick up personal items, like a new lotion, exercise outfit, or planner, that you've been dying to try without busting your budget. Invest in things that will help you feel your best, like high-quality bedding, a fresh pair of sneakers, or nutritious foods. Make sure your holiday budget has a limit for expenditures supporting your well-being.
Pay Attention to Your Limits
It's normal to want to devote all your time and energy to creating fantastic holiday memories. However, even fun activities can be emotionally and physically exhausting when you ignore your limits. Give yourself permission to say no to or adjust activities so that they better suit your needs. Opt for a few hours of winter fun rather than all day or weekend outing. If you're going to be around people who can be emotionally draining, make sure you have a way to leave early if the gathering is too much for your mental health.
How SAIL Loans Can Help
We at SAIL Loans make it easy to get the cash you need to purchase Christmas gifts and enjoy the holidays. You can even
apply for an installment loan online
to have more time to spend on the things that matter to you. Our installment loans offer a fast application process to get your money as quickly as possible.