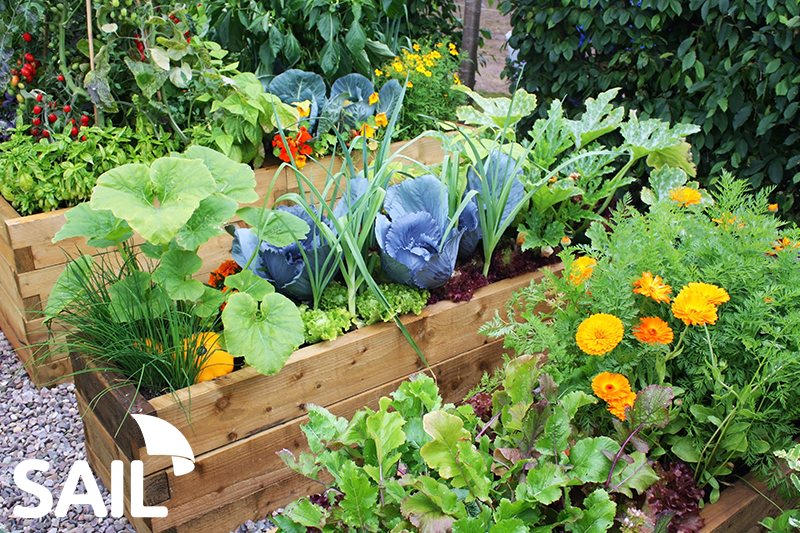 Benefits of Starting a Fruit & Vegetable Garden
"Apply Now"
"Tips and Tricks"
---
Are you tired of running to the store when you're running short on herbs or vegetables? Looking to reduce your weekly grocery bill? Want to spend more time with your kids outside? If you answered "yes" to any of these, starting your fruit and vegetable garden is what you need to do.
The benefits of a garden easily outweigh the effort required to create and care for one. Once you've secured a large planter box, raised garden bed, or designated a spot in your yard, these four tips will help you start a successful fruit and vegetable garden that the whole family can enjoy.
Make sure the soil is healthy
Without healthy, rich soil, starting a vegetable and fruit garden will be difficult as the plants need to reap nutrients from the dirt as they grow. The ideal soil is dark in color and crumbly, whereas unhealthy soil can feel gritty or powdery. If the soil in your garden is below par, you can improve it by adding organic matter or compost, as these will infuse the dirt with nutrients and moisture.
Brush up on companion planting
If you're not an avid gardener, this concept might seem confusing. Before planting vegetables in your garden, research the plants that like to grow
together.
Companion planting can help your veggies fend off disease and insect infestation. For example, tomatoes like to be planted alongside herbs, carrots, and cucumbers. A quick Google search will provide you with all the companion planting information you'll need.
Try growing peppers from seed
Growing red, orange, green, and yellow peppers from seed can take four to five months, so be patient. By planting seeds instead of plants that have already sprouted, you can have more control of the plant's health and longevity. Using seeds is also highly cost-effective.
Stock up on shade-loving vegetables and fruits
In an ideal world, your garden bed or planter is situated in an area with lots of sun, but that's not always possible. Planting shade-loving vegetables like Bok choy, kale, and Swiss chard is a surefire way to yield a successful harvest in a shady area. Shade-loving fruits include cherries, raspberries, rhubarb, pears, and black currants.
In the sunny spots of your garden, plant peppers, squash, beans, cucumbers, beets, tomatoes, and eggplant. These are all full-sun vegetables and fruits.
SAIL Loans is a financial lender that borrowers can trust when seeking a quick and easy installment loan. You can make your dream vegetable and fruit garden a reality with one of these installment loans.
Click here
to apply for an installment loan online today!