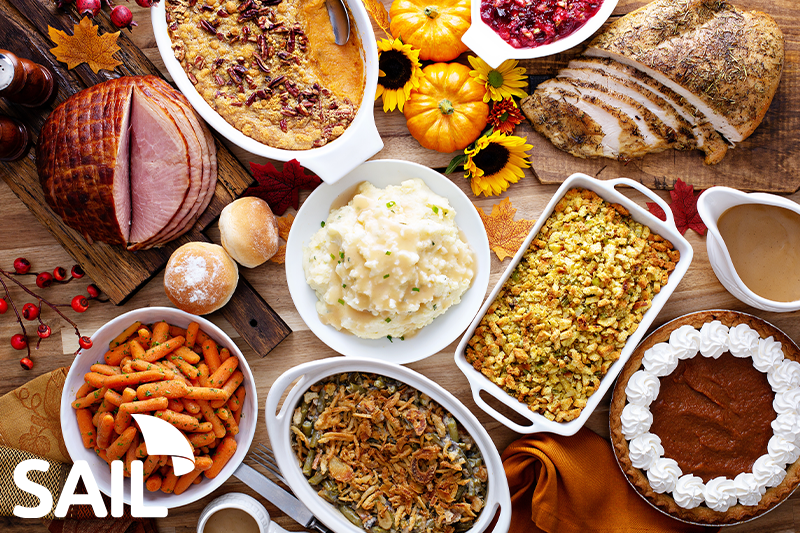 Thanksgiving's Most Memorable Side Dishes
"Apply Now"
"Installment Loans"
"SAIL Loans"
"Tips and Tricks"
---
Thanksgiving is a time for delicious food, family, and friends. While the turkey is the star of the show, there are many delicious side dishes that can make your Thanksgiving feast memorable. From creamy mashed potatoes to savory stuffing, these side dishes will surely please everyone at your table.

Mashed Potatoes
Mashed potatoes are one of the most memorable Thanksgiving dinner sides because they're creamy, comforting, and delicious. They're the perfect side dish for soaking up all of the delicious gravy and cranberry sauce. If you want to make your mashed potatoes even more unique, try adding some of your favorite ingredients, such as cheese, bacon, or herbs. Mashed potatoes are a classic side dish that everyone will love.

Stuffing
Stuffing is a famous side dish for any Thanksgiving dinner. This classic dish combines bread, herbs, and spices baked in the oven. The result is a flavorful and satisfying side that will be enjoyed by everyone sitting around the table.

Green Bean Casserole
One of the most traditional Thanksgiving vegetable sides is green bean casserole. It's a dish made with green beans, cream of mushroom soup, and fried onions. This dish's creamy and savory flavors are the perfect complement for Thanksgiving.

Buttermilk Biscuits And Cornbread
Two staples of any Thanksgiving dinner are buttermilk biscuits and cornbread. Buttermilk biscuits are a southern classic, and cornbread is a popular choice in many homes across America. Both dishes are easy to make in the oven and pair well with gravy and cranberry sauce.

Brussels Sprouts
If you're looking to whip something together fast, brussels sprouts are perfect for last-minute side dishes. They're simple to make and can quickly be cooked in a skillet with butter and salt. Their slightly bitter flavor pairs well with the sweetness of the other Thanksgiving sides, and they're a popular choice among guests. Brussels sprouts are a great option if you want a side dish that will impress!

SAIL Loans Can Help You With Thanksgiving
So this Thanksgiving, if you're looking for something different to spice up your traditional feast, why not try one of these dishes? And if you're worried about how you'll afford all the fixings,
get an installment loan today online
. We offer an easy installment loan process to make your life easier and the holidays affordable.
Thanks for reading, and we wish you a happy Thanksgiving!