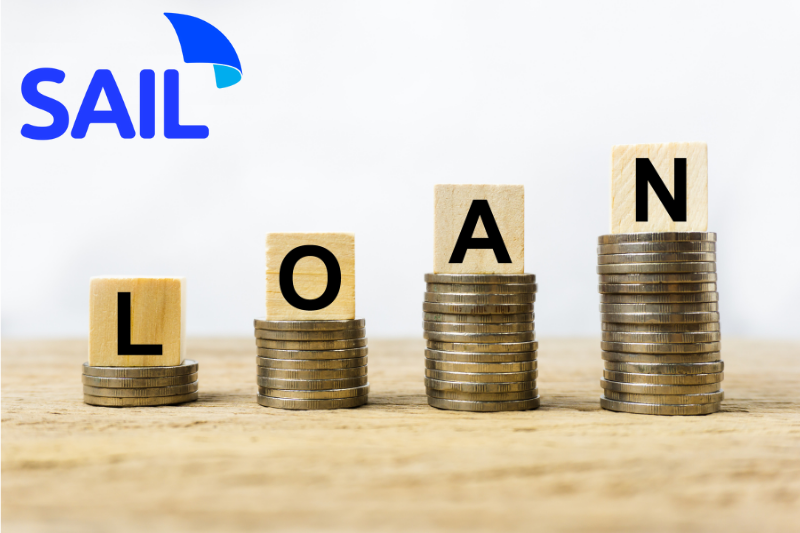 The Truth About Short-Term Loans
"Installment Loans"
Loans
"Tips and Tricks"
---
A person might apply for a loan for a large number of reasons, but sometimes we need cash more than others. In a medical emergency or with sudden fluctuations in income, it can be helpful to have access to money if we otherwise wouldn't. A problem such as this is why people often turn to short-term loans. While there are certainly benefits to short-term loans, you should understand everything involved before applying for a short-term loan.
In this article, we'll explore the reality of short-term loans, the increase in short-term loans online, as well as some of the most common questions first-time borrowers might have about short-term loans.
What to Know About Short-Term Loans
While everyone might have a general idea of what a loan is, understanding what makes a loan a short-term loan works a bit differently. The idea of short-term loans has evolved, and their terms will generally vary based on the loan provider, such as a bank, credit union, or loan merchant. In simplest terms, a short-term loan is a loan designed to be paid off within a short amount of time, typically within a year or less. Short-term loans usually do not require collateral to secure the loan, which in some cases can result in the loan provider charging a higher interest rate.
At one point, receiving a loan was a time-consuming process that required a trip to the bank with a qualification process to follow. With the increase in online short-term loan providers, it's never been easier to receive a loan in a much faster manner than before. An increase in options also comes with risks; it's never been more important to exercise caution when choosing a loan merchant.
Short-Term Loan Advantages and Disadvantages
Applying for a loan is a significant financial decision, and it's safe to say that with great value comes great responsibility. When approved for any loan, an individual agrees that they are financially capable of paying it back, and with a short-term loan, this can be a simple process. With the omission of traditional credit checks, they are one of the most accessible loan options within the market. Short-term loans are quickly funded to be quickly repaid. They can strengthen credit for those that might need it. When someone applies for a short-term loan, the provider reviews the information and offers a loan agreement with the loan amount, interest rate, and repayment period.
While there are many benefits to short-term loans, the payday loan industry has provided a turbulent online environment for choosing the correct loan provider. Some online short-term loan providers will conceal astronomical interest rates for the sake of securing consumer business, which can actually trap applicants into an unintentional cycle of debt. This is why it's especially important to always read the fine print when signing any form of a loan agreement.
Short-Term Loans: Common Questions Answered
While we've explored what a short-term loan is and some of the benefits and disadvantages of applying for one, it's still normal to have a few questions about what to expect when applying for one. Here are some of the most popular questions for those first learning about short-term loans.
Should I Get a Short-Term Loan?
Short-term loans are great for those that might need money quickly that are confident in their ability to pay off the loan promptly. The reason why someone might need a loan will vary, but short-term loans are best for those that would like to forego a time-consuming qualification process that might occur within traditional banks or credit unions. Regardless of their desirable accessibility, it's still important to prioritize repaying a short-term loan according to the loan agreement. Let's explore a few key questions borrowers should ask themselves before moving forward in a loan application process.
How Much Money Do I Need? Many first-time borrowers make the mistake of borrowing as much money as they can, which often sets them up for failure. When applying for short-term loans applicants must know how much money they need to pay off the loan in a reasonable amount of time.
What Is My Monthly Budget? It's important to know a rough idea of a monthly budget to ensure payments are made on time. Whether that's with a short-term installment loan or a mortgage, missing a payment can negatively impact credit without being careful.

How Do I Qualify for a Short-Term Loan?
Applying for a loan is simple enough, but qualifying is a different story. As we explored previously, having a healthy credit score can often play a role in qualifying for a loan. If applicants have poor credit, they should choose a loan service that foregoes traditional credit checks. Applicants should also ensure a few other factors are in place before applying. Borrowers should make sure they can provide:
Valid ID (Must be 18+)
Contact and Address Information
Valid Checking Account
Employer and Income Information

What are the Different Types of Short-Term Loans?
As we've covered prior, there have never been more options out there for different short-term loans available on the market. Some of the most common short-term loans available include:
Online Short-Term Loans: These are short-term loans provided by online loan service merchants, typically boasting an online application and financing process. Online loan services will usually not require a hard credit check, but certain companies can conceal high interest rates within fanciful online marketing. Make sure to look for an online loan service you can trust, like SAIL Loans, which will offer transparency throughout the application process.
Short-Term Installment Loans: Some short-term loans are designed to be paid off within individual installments over time, whether it's within weeks or months, or a few years. These loan services, like SAIL Loans, provide expanded financial flexibility for borrowers.
Personal Short-Term Loans: Most short-term loans will be personal loans. When applying for personal short-term loans, borrowers can benefit from one of the safest options for those wanting to build credit and receive funding quickly at the same time.

Get Approved for an Installment Loan Today with SAIL Loans!
SAIL Loans seeks to simplify applying for a loan with flexible repayment terms designed to set borrowers up for success. Boasting both
in-person and online
options for assistance, SAIL Loans is the loan service you can trust. Our quick and easy application and qualification process expedite the process of receiving a loan for those times in life when you need money and need it quickly. Contact
SAIL Loans
today to learn more!