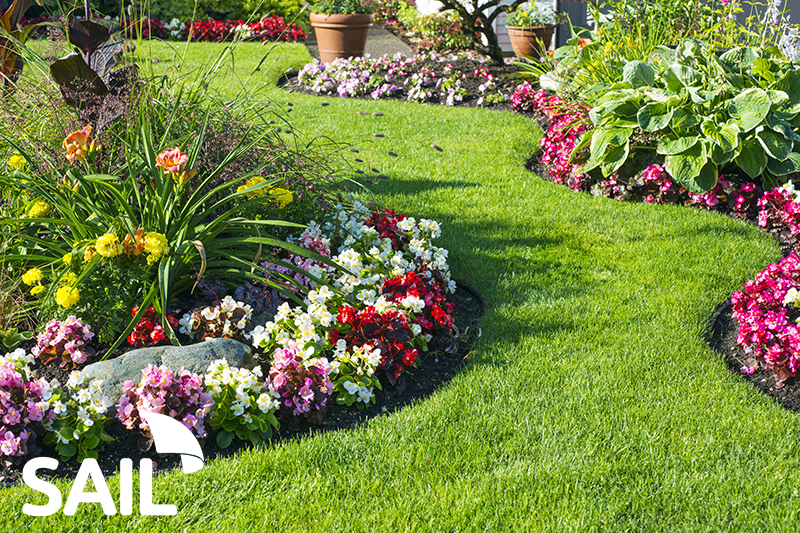 5 Tips To Prep Your Lawn & Garden For Fall
"Apply Now"
Illinois
"Installment Loans"
"SAIL Loans"
"Tips and Tricks"
---
Fall is almost here, and there is so much to do! It's time to break out the warmer clothing and swap the seasonal decorations. The approach of fall also means it's time to prepare your lawn and fall garden.

5 Tips to Prep Your Lawn & Garden for Fall
Lawn maintenance is essential for the appearance of your lawn and its health. Once winter comes, you cannot do much until it thaws. You want to ensure you give it the best treatment possible, so it returns strong in the spring.


Follow these tips for the best results:

1. Deal with the Weeds
Fall is a great time to purge all the weeds that are still around. Get rid of crabgrass, dandelions, and other invasive species while it's still somewhat warm.

2. Enhance the Soil
The soil feeds and nourishes your plants; without good nutrition, they can't thrive. Autumn is the best time to improve the condition of your soil as the leaves fall! Spread a layer of leaves over your soil for a natural compost that provides nutrients over the winter.

3. Clean Your Tools
Once you've completed your fall lawn care, clean your tools thoroughly before storing them. Clean tools perform better and offer better results. Leaving them dirty over the winter causes rust and damage - impeding your efforts in the spring.

4. Spruce up Your Plants
Like weeding, fall is a good chance to remove any dead bulbs, shriveled blooms, or plants that won't survive the cold. Then, replace them with something suitable! Some lovely fall flowers to plant include canna lilies, garden mums, or hydrangeas.
If you've got a vegetable garden, some fun fall crops include kale, Swiss chard, or arugula!

5. Mow Lower
Lastly, mow your lawn a little shorter in the fall. The sun isn't as intense and therefore can't reach as far - shorter blades mean more sun. You want to cut around one or two inches shorter than the regular growing season.

Fund Your Fall Lawn
Fall gardens and lush lawns are beautiful, no doubt. But, maintaining them is not always cheap. Don't stress over fall lawn prep - get an installment loan to help with the cost. You can apply for an installment loan online and have funding soon, so you don't need to put your plans on hold!
Our SAIL loans are the best installment loan you can get because they're simple and sometimes same day. Your search for SAIL loans near me is over - If you reach out to us by 11:30 am, you could get a loan online today.


This easy installment loan is stress-free and helps you build your savings while taking some pressure off. Apply for an online loan, and rest assured your lawn won't suffer.