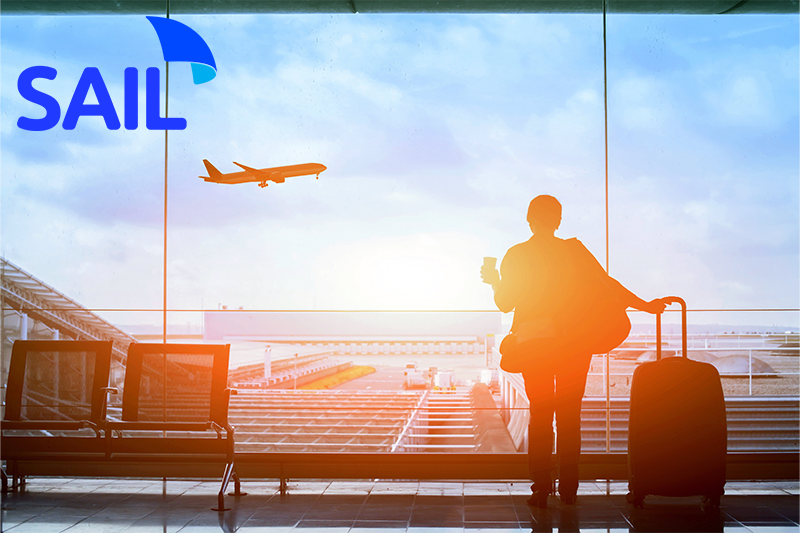 Travel Essentials for the International Wanderer
"Apply Now"
"SAIL Loans"
"Tips and Tricks"
---
Are you an international wanderer packing up for your next adventure? If so, you need to know what to pack and what things to bring on vacation. Let's look at some of the travel essentials for the international wanderer.
Portable Phone Charger
You will likely notice that your phone goes flat more often when traveling abroad. Your phone battery dwindling will probably be due to taking pictures, checking maps, and updating your social media accounts. Portable phone chargers can be super handy.

Keep it in your bag, and then you're ready for a full day of aimlessly roaming around without worrying about your phone going flat and missing out on photo ops. You also won't have to worry about getting lost.

Travel Adapter
Every country in Europe has a different type of outlet, and you may also notice that other places throughout the world offer a different style. You may consider buying a travel adapter to save the day wherever you travel.

An adapter can help you charge all your devices. After all, who wants to go to a new country and not be able to charge their laptop?

A Backpack or Purse
Make sure that you bring a backpack or purse that is large enough to zip up, even when you have stuffed it full of all your day trip necessities. You never want to be crawling on the floor or searching endlessly to find your passport or other essentials.

Passport Wallet
It is a great idea to have a specific place designated for your passport. You can access it whenever you need it, and you won't lose it when you're about to board. Bring a wallet that fits your passport and your cash, cards, and ID.

Then it is in one particular location.
Comfortable Walking Shoes
You will likely be on the go most days, and that is why you absolutely must pack a comfortable pair of walking shoes. Wearing proper shoes will keep you comfortable and happy while you're on the move every day.

Pick up some Adidas or New Balance shoes to accompany you on your journey. You can check off your travel checklist while being comfortable.
Bring Some In-Flight Entertainment

In today's world, your options for in-flight entertainment are limitless. Download your favorite podcasts, playlists, movies, or TV shows. Bringing your own will help you stay entertained on your long flight.

You should also bring a physical book to read. If you plan, the plane ride can become very memorable. You will want to add some in-flight entertainment to your international travel packing list.
The Bottom Line
If you need some extra cash to get you through your international travels, consider taking out installment loans from SAIL Loans. We offer same-day funding to ensure that you can get moving right away, and restrictions may apply.

A savings and installment loan can be an excellent choice.