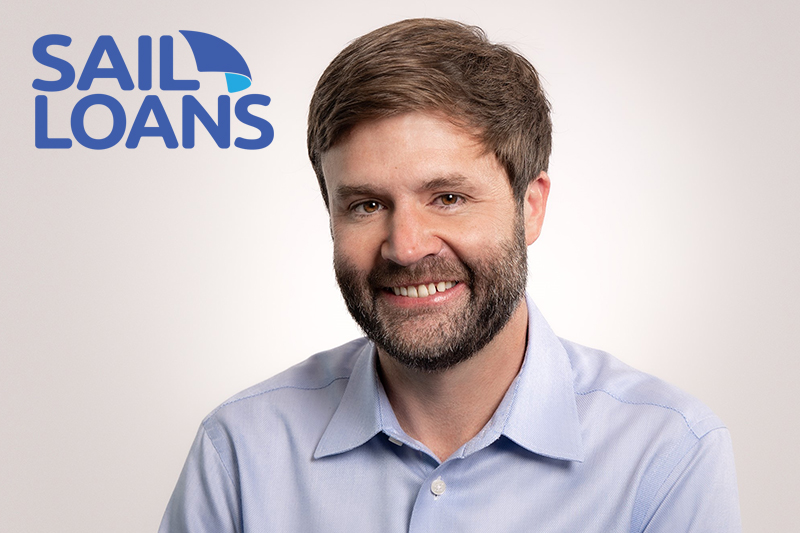 SAIL Loans' New 15-Month Loan Option Offers Customers an Attractive Alternative
"Apply Now"
Illinois
"Installment Loans"
"SAIL Loans"
"Tips and Tricks"
---
SAIL Loans' New 15-Month Loan Option Offers Customers an Attractive Alternative
"When our innovative savings and installment loan was introduced to the market," says Kevin Donahue, senior district manager for lender SAIL Loans, "it offered a lending solution uniquely designed to help our customers get to a better financial situation.
"And now we're proud to unveil our latest feature," he continues. "We're introducing a budget-friendly 15-month loan with even more affordable installment payments."
Cash today, savings tomorrow
The savings and installment loan from SAIL Loans gets customers the money they need to address their most urgent expenses.
"But it's called the 'savings and installment loan' for a very good reason," says Kevin. "A portion of the loan amount goes into a secure savings account, which accrues interest and grows as the customer pays off their loan. When the loan is paid off in full, the customer gets full access to the funds in the savings account.◆
"Customers are delighted to find themselves with savings that provide greater financial security than they may have experienced prior to taking out the loan," he adds. "They now have a financial cushion that offers stability and prevents unexpected expenses from completely derailing their budget."
New 15-month loan option allows customers to keep more cash on hand
The SAIL Loans savings and installment loan, available to Illinois consumers, has historically been structured on a 12-month installment plan.
"We know money can be tight for many of our customers," says Kevin. "New SAIL Loans customers can now choose our 15-month installment option, with lower payment amounts than the 12-month installment option. And current SAIL Loans customers with 12-month loans can refinance their loan into our new 15-month option to reduce the amount they pay with each installment.
"For a new $4,000* loan, which is the maximum amount available in Illinois," he continues, "our new 15-month installment option reduces the twice-monthly payments from $197.95 for the 12-month installment loan down to $165.19, twice monthly.
"This lower installment payment," Kevin adds, "allows folks to keep more cash in their pocket each month as they pay off their loan."
An array of customer-friendly advantages
"The 15-month loan option is new," states Kevin, "but all the other benefits of our savings and installment loan stay the same. Our application process is quick and easy, our customer service is attentive and helpful, and funds can be available the same day you apply.
"And with either the 12-month or the 15-month installment option," he adds, "customers get the opportunity to build their credit history while they pay off their loan, as SAIL Loan reports payments to one of three major credit bureaus each month on behalf of our customers."
Lots of convenient access to a streamlined application process
Illinois consumers can apply for the SAIL Loans savings and installment loan:
by visiting the SAIL Loans website
at one of the 18 convenient Illinois locations
via the downloadable app
​by contacting a customer service representative at 833-700-7245
"My entire team is enthusiastic about how our new 15-month loan option delivers yet another significant advantage to our customers," states Kevin.
"At SAIL Loans," he concludes, "we want to make it as easy as possible for people to build savings and set sail to a better financial situation."
About SAIL Loans
SAIL Loans, headquartered in suburban Chicago, gives Illinois consumers a simple, easy way to build savings and get funded for an installment loan of up to $4,000, online, via the downloadable app and at 18 convenient locations across the state.
________________
*Loan amounts and requirements subject to change. Based on eligibility; restrictions apply. By submitting a short application, you agree to receive email, phone, and text correspondence.
Max APR is 35.99%. Loan terms range from 12 – 24 months with loan amounts from $100 – $4,000. Representative example of the total cost of the loan: Loan amount of $1,000.00 with loan term of 12 months; APR of 35.99%. Your bi-weekly repayment will be $46.06. The total of payments will be $1,197.55 and your cost will be $197.55.
◆ Most customers will receive their secure savings within 10 business days of final payment.
© 2023 SAIL Loans. All Rights Reserved.